Nurture - South Africa's premier Egg Donor and Surrogacy program is the creation of two fabulous
South Africans who have experienced the heartbreak of infertility first hand - Melany as an egg donor, and Tertia as an infertility patient who went through 9 IVFs to achieve her dream. Joined by two other IVF veterans, Sue and Kim, the gals at Nurture make a formidable team who combine the best of heart and soul to provide truly excellent service.

A global business with a local touch, we absolutely love what we do, and our passion shows through in everything about us.

We pride ourselves on providing the best care and support for our donors, our surrogates and our intended parents, facilitating the process from application through to donation and beyond.

In a nutshell, we care. We call. We write. We rock.
"Thank you so much for your help and quick response. It is a pleasure dealing with professional people in such emotional times and you and your team should really be proud of the service you provide."
So, Why Choose Nurture?
1.

We are local and local is deliciously lekker
Nurture is a South African company, based in South Africa, owned by South Africans using South African donors and surrogates.

Local recipients pay in Ronts, not 475 million dollars!

FINALLY! An egg donor and surrogacy program that is affordable for local AND international recipients.

Hallelujah and Dankie Tog!
But it is not just the locals we smaak. Because we are an equal opportunity company, we *heart* the tourists too.

They are more than welcome to spend their hard-earned cash in Sunny South Africa.

Of course the International visitors really score seeing as you get about a billion Ronts for one Dollar!

But that's ok. It's good for them, it's good for us and it's good for South Africa!

Viva!
2.

We know this business better than anyone else
There is no one who knows the donor side of the business better than Melany does.

And there are few people out there who could wrestle the Infertility Queen tiara away from Tertia.

Between the four of us, we have personally done

36

37 IVFs!! We know our stuff.

There might be a few Johnny Come Latelys out there who are promising the world (and delivering a lot less!) but don't fall for that spiel.

If it sounds too good to be true, it IS too good to be true!
"
Thank you so much for everything - for your wonderful professionalism and speed at dealing with queries. I have been dealing with more than your agency and there is no comparison - you certainly have the edge!"
3.

We are an Everything Friendly Company
Here at Nurture we are Gay Friendly, Women Friendly, Tourist Friendly, Green Friendly, Organic, LoCal and
free of any added preservatives.

In fact, Nurture is so everything-friendly that if we tried any harder we would be Mother Theresa. (That's if Mother Theresa was as fond of Chardonnay as we are)
"We will always cherish your guidance, humor, patience, and warmth throughout this period of time. You always followed up on things in time and we never felt pushed to make any decisions, but we also did not feel alone no matter what the decision was. We would like to thank you for the professional and personal help."
4.

Our donors are 100% Fabulous
Being the shy and retiring types (AS IF!), we don't want to sound conceited or anything like that, but seriously – we have better donors and surrogates than anyone else.

We pride ourselves on only taking on really exceptional donors and surrogates, both on the inside and out.

Here at Nurture we give you 100% genuine fabulousness – no Photoshop or Creative Editing allowed!
So in a nutshell, we are better at this than anyone else, our donors and surrogates are a cut above the rest AND our rates are affordable.

It's a win-WIN-

WINNA

situation.

Yeah!
If you are considering becoming an

egg donor

, please click here for information on how to apply and here for further information on egg donation.
If you are considering becoming a

surrogate mother

, please click here for information on how to apply and here for further information on surrogacy.
If you are a potential

recipient

and would like to view our database of available donors, please click
here.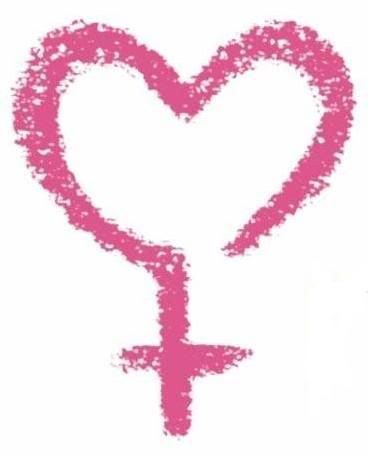 Life is either a great adventure, or it is nothing.